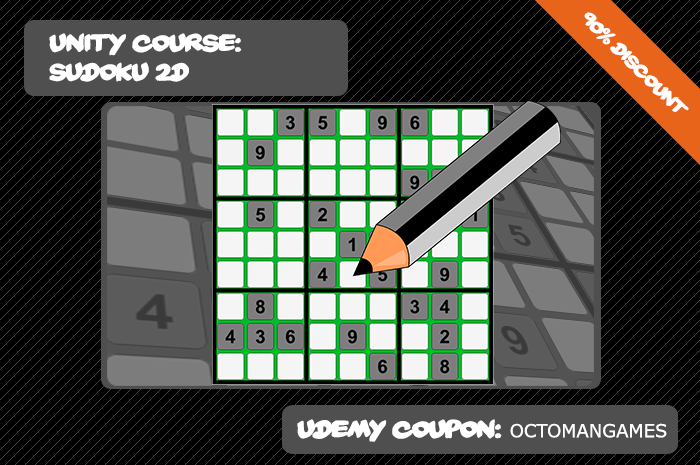 Sudoku 2D Unity Online Course is now available!
In this Course you'll learn how to create a Sudoku in Unity Game Engine.
We create 2 different Conzepts. A Fill Mix Method and Recursive Backtracking Method. We create it as a 2D Game.
Link: http://bit.ly/2ZbEX0b
Price: $9.99
or use the CouponCode: OCTOMANGAMES
ENROLL NOW!