This is a rather Low Poly 3D Model of a Mining Truck 789D. Those are sometimes also named Dump Truck.
Unity Version 5.6+
Description
It is already set up to drive around with Wheel Colliders in a physical manner.
There is also an Animation involved to open the Cargo Area. It is pre-animated because the Hydraulics are usually not easy solved by code.
Summary
★ PolyCount: 10462
★ Movement & Cargo Scripts
★ Wheel Collider Setup
★ Prefab already set up
★ Uses Mechanim
Moving
★ W – Forward
★ S – Backwards
★ A – Left
★ D – Right
★ E – Cargo Up
★ Q – Cargo Down
★ Space – Break
Media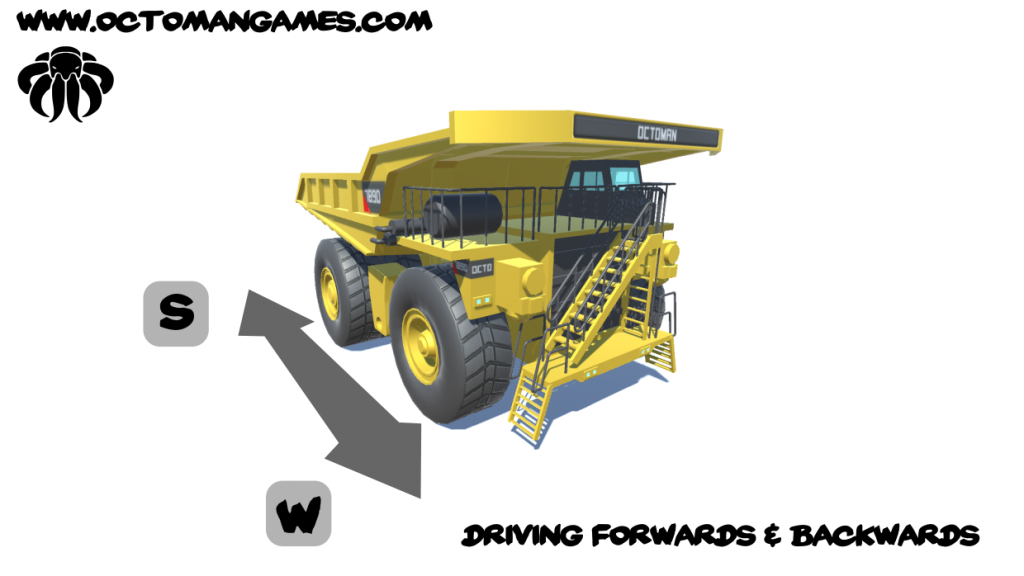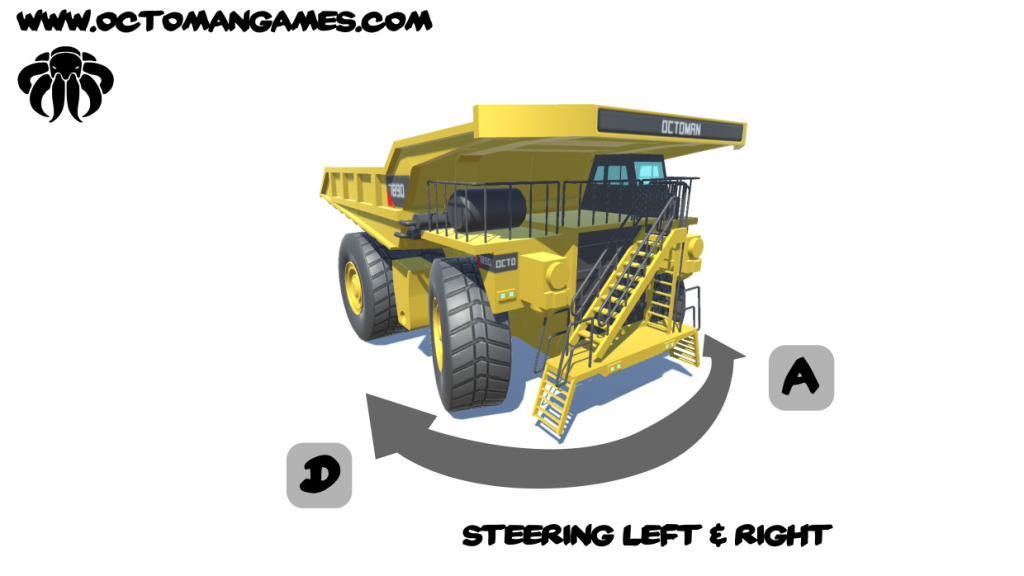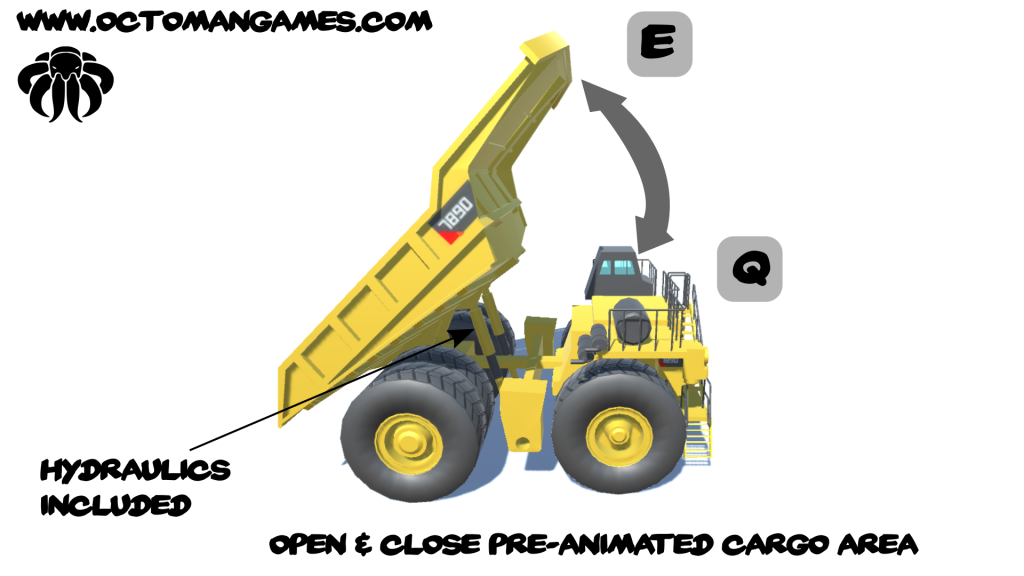 Live Preview
External Downloads
Unity :  Not yet
CG Trader: Not yet
Sketchfab: https://skfb.ly/6CoRy
Cubebrush: Not yet