This is a Four Winged Space Enemy. This model is designed to be an Enemy for Games like Space/ Top Down/ Rail Shooter.
It can also be used for ANY other game type like for Jump 'n Runs and so on.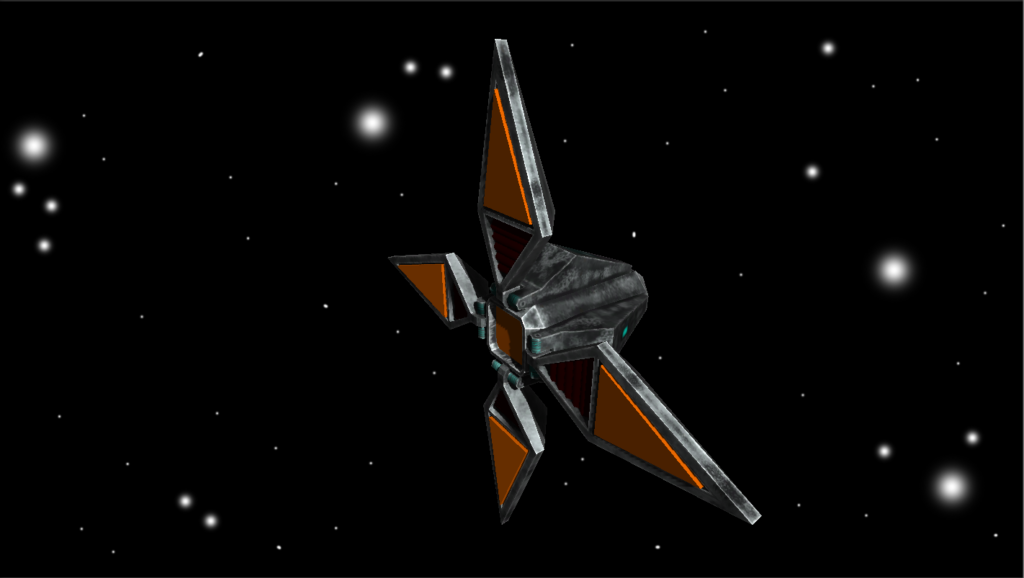 3D Model – Four Winged Space Enemy:
For Shots you could use a Copy/Prefab of ShotSpot01 or just use anthing you like.
Just add ShotPoints for it or use the ShotSpot01 or anything you like.
There are 2 Models: unmodified and modified for the Demo Scene.
The modified already have events in the animations Tab & all animations are set.
Script: ChangeColorOrangeRed:
This Script changes 2 Colors after a given amount of time(resetTime) in seconds.
In the Demeo Scene it is set to Weakpoint001-004, Shotspot01 and Engine01 of the model Enemy001.
You can always change the colors as you like to. Same with the resetTime. So the can swap faster or slower.
Animations:
There are 4 Animations in the Model:
Idle
Shoot
Rotate Left
Rotate Right
Screenshots: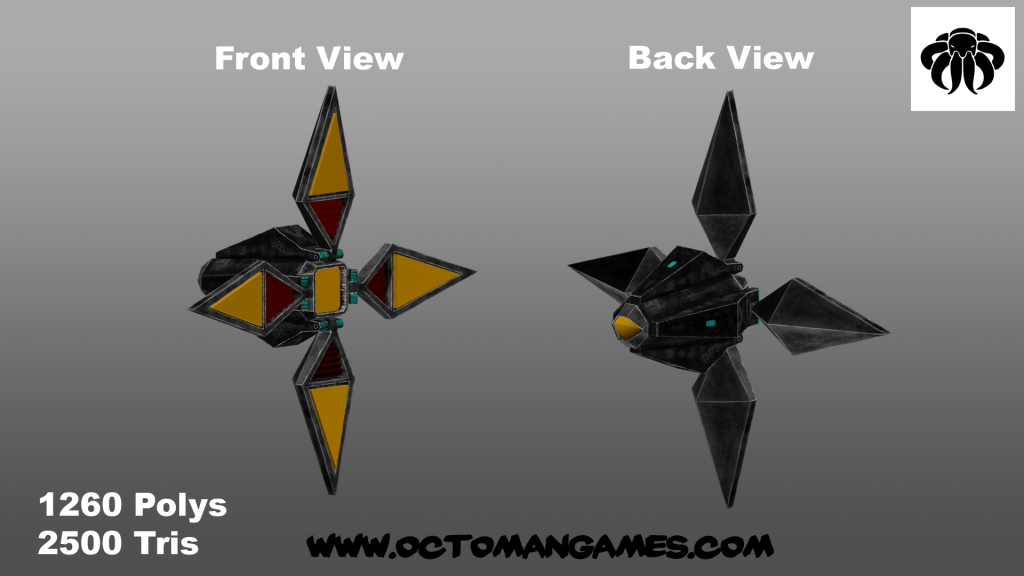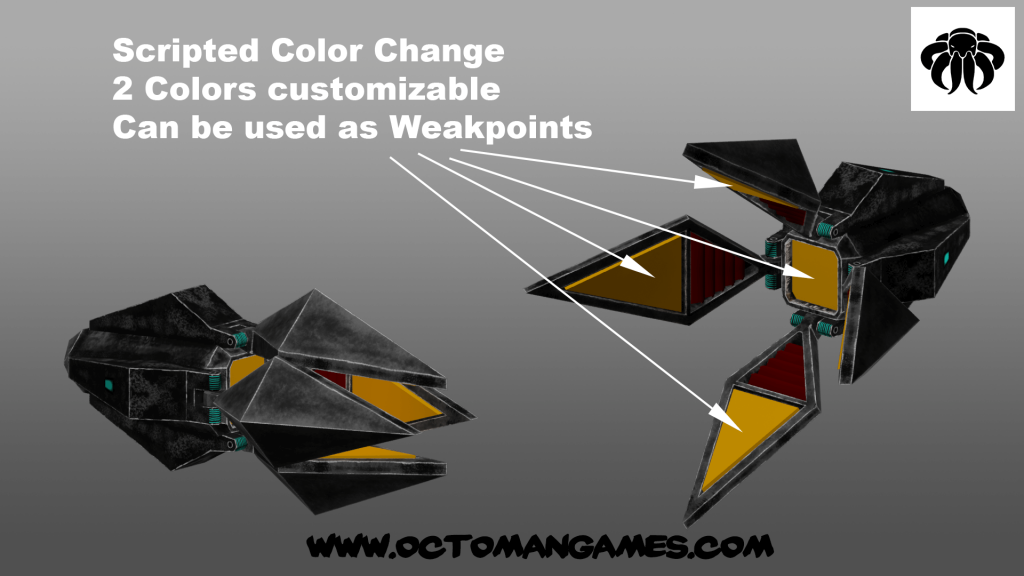 Live Demo:
Videos:
Preview #01

Preview #02

Summary
★ Polys: 1260 / Tris: 2500
★ Animations: Idle, Shoot, Rotate Left, Rotate Right
★ Texture: TGA – 2k
★
★ Script: Weakpoint Color Change.
★ Now working with mechanim.
Download
CG Trader Link: https://www.cgtrader.com/3d-models/aircraft/other/animated-four-winged-space-enemy
Buy here:
Unity Version: 5.3
https://www.octomangames.com/downloads/four-winged-space-enemy/