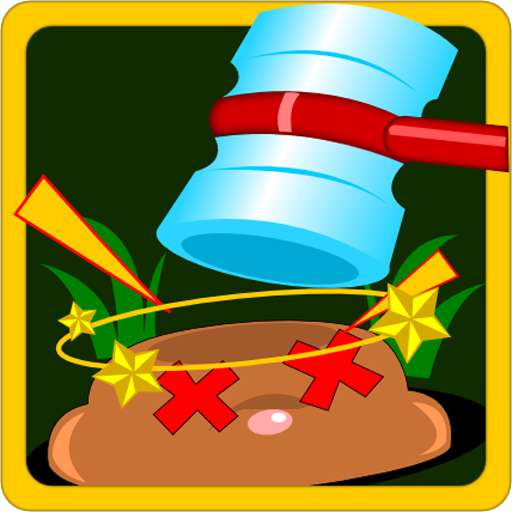 Hit the Marmot – Whack a Mole is a popular arcade redemption game. It is based on the whack a mole or mole buster arcades which have been popular long ago. So step back in the time of arcade games, show your fast reflexes, and hit all good marmots with your finger as fast as possible, to get the highest score. Currently Whack a Mole has 2 Play Modes.
For this game no marmots have been hurt 😉
Arcade Game Mode:
Here you have to tap all brown and rainbow colored moles / marmots to get points. Every brown mole will give you 1 point, every rainbow mole will give you 5. But be careful! If you tap red moles, you will lose 5 points! In every round you have to get enough points to reach the next level. If the time runs out, and you don't have enough points to reach the next level, the game is over and you can start a new round of whack a mole.
Hit as much brown and rainbow marmots as possible to increase your score. Red ones will decrease your points! If the time is over, the game ends, so better be fast.
How many level can you reach? What's your highest FinalScore?
Memory Game Mode:
Remember all upcoming marmots. Once you see all 9, press the right order to go to the next level. The quicker you are, the more points you will get. But be careful, you only have 15 seconds to complete a level. If you hit 3 times wrong, the game is over.
Don't forget to rate Hit the Marmot if you like it, your feedback will help me out in the future.
Features in Whack a Mole
★ Reaction time game
★ Unlimited levels
★ Increasing level difficulty
★ Cute marmot sounds
★ Easy to play, hard to master
★ Arcade Mode
★ Memory Mode
Whack a Mole – Screenshots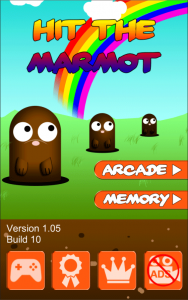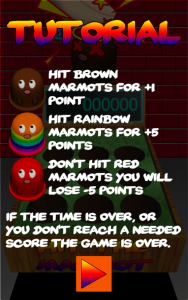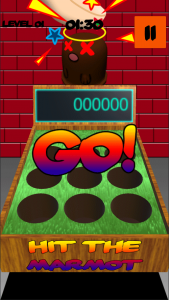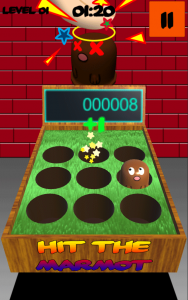 Videos
Download & Price
Game Details
Genre: Arcade
Cost: Free
Platforms: Google Play
Google Playstore: Not Available
Current Ratings
Summary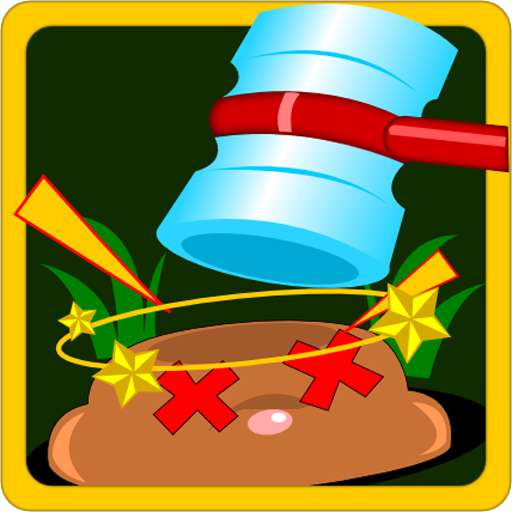 Software Name
Hit the Marmot - Whack a Mole
Operating System
Software Category
Price
Landing Page