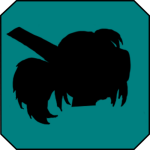 Since this is my first real dev post about Galaxy Girls, i already have some stuff done, which i may didn't mentioned but will in the future.
Shop System in Galaxy Girls
I have integrated a shop system in Galaxy Girls at this stage of developement. This means the player is already able to spend credits and cash credits already.
The First Prototye in Galaxy Girls
There is one stage fully playable already, so the touch input control works good for now. I might change this later. At the moment you have to drag the ship around.
AI, AI damage & Pathfinding
The AI or enemys are spawning from diferent spawnpoints and following predefined paths. Currently i have 7 paths which will be choosen randomly.Some AI's or enemy are able to shoot, others don't.
Problems i encountered
The path creation was a bit tricky, but now i can create the paths directly in the scene, to create even more paths.
Dev video
Share this to the world if you like it!