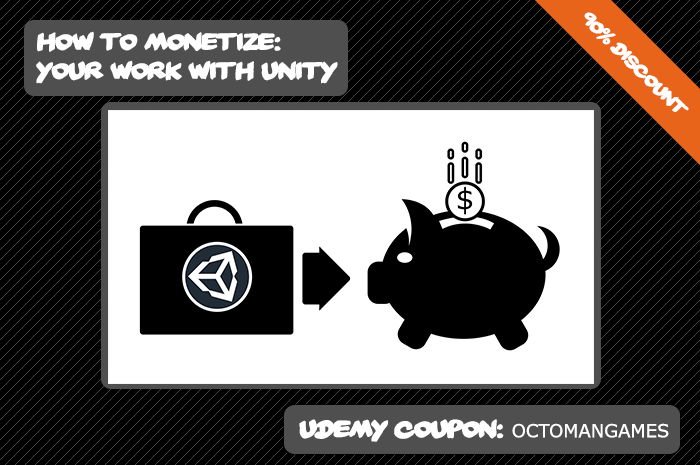 How to earn money with Unity is available now!
Using the Unity Game Engine as Hobbiest is of course fun, but can also lead you to a good amount of money.
In this Course i will talk about different ways to get your work with Unity monetized.
Link: http://bit.ly/2lOZkC3
Price: $9.99
or use Udemy Coupon: OCTOMANGAMES
ENROLL NOW!!!