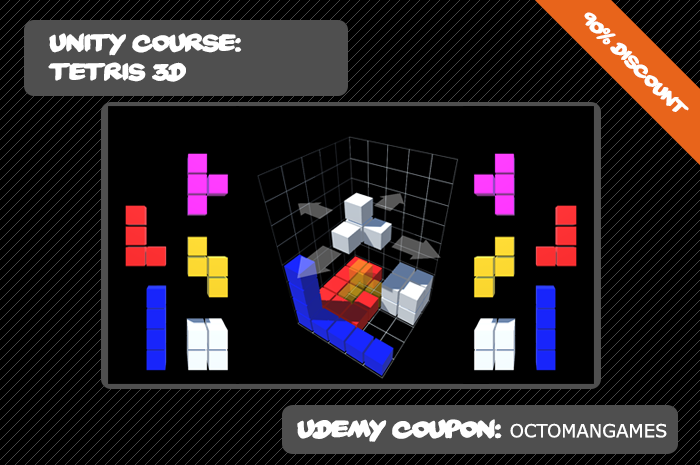 Tetris 3D Unity Online Course is now available!
In this Course you'll learn how to create a Tetris 3D in Unity Game Engine.
We create the game so, that the player has to fill full 3D Layers instead of rows.
Link: http://bit.ly/2lXXZZM
Price: €9.99
or use the CouponCode: OCTOMANGAMES
ENROLL NOW!!!