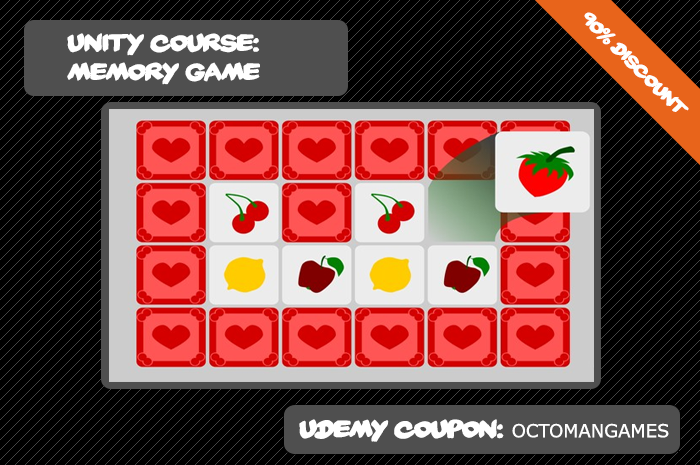 Memory 2D Unity Online Course is now available!
In this Unity Video Course you will learn how to create your own Memory Game or Matching Game using the Unity Game Engine & Inkscape for the Grafics. For the functionality we write C# Code in Monodevelop.
Link: http://bit.ly/2k9OSVn
Price: $9.99
or use the Coupon Code:
OCTOMANGAMES
ENROLL NOW!!!